Sunday, April 12, 2015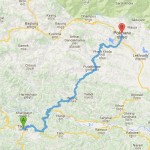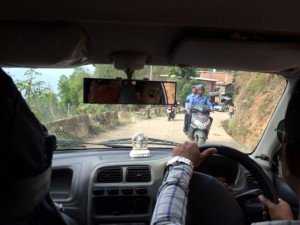 I woke up around 4 am and noticed a light on. Nora was in the living room with a nauseating migraine, trying to sleep on the couch.  I prayed for her and she went back to bed. I was thinking this is not the best start to a trip, but when we got later that morning and she felt ok. After breakfast we went down to meet the taxi to Pokhara, that we had budgeted up $100 for. If memory serves me correctly we were only charged $60 for an eight hour round-trip run! (Yes, we tipped him.) When we loaded up, we tried to tell the driver that we weren't in a hurry, but he somehow misunderstood …because he drove like a bat out of the hot place! Ironically, along the way he randomly pulled off the road, apparently to visit a family member or friend for about 10 minutes.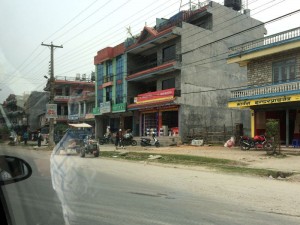 We realized our mistake later when I told him to slow down because Nora got very sick and we had to pull over for her to …you know. It was then that the driver made a comment that let us know he had been lead-footing it! This was at about the middle of the 80 mile, 4 hour trip. The trip is only 36 miles as the crow flies, and as you can see from the map above, the route is fairly direct, but the road itself winds in and out of mountain ridges the entire way, enough to more than double the distance! This is typical in Nepal, as are the potholes and bumps. I nearly donated a kidney a few times! Nora was sick nearly the rest of the trip, as she wedged herself in a corner of the tiny bouncing taxi and tried to sheep. Thankfully right before we got to Pokhara she started feeling much better.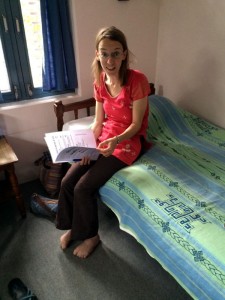 By a about 1:20 pm we were checked into Sacred Valley guesthouse and were able to relax. Sacred Valley is a great guesthouse! They are very organized, clean, accommodating and helpful. They also have really good food service there, both the restaurant and the room service. One key thing is that they know how NOT to make their foreign guests sick! The water in Nepal is always a risk if you drink it unfiltered or untreated – this includes salads that are washed in it, etc. If it's not well cooked, it's suspect. But here we could have a salad, and live to tell about it! (In Tansen we treated our own water and washed our produce properly as well. It's just part of the way of life for foreigners there.) All the food was great, and we felt spoiled because it was inexpensive and safe to eat raw things as well.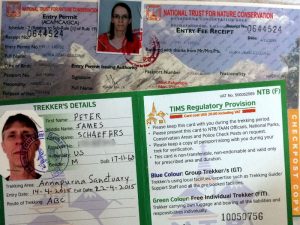 The first thing we did after getting settled in was head back out to get our ACAP and TIMS. The former is an Annapurna Conservation Area Project entry permit (about $20 in 2015, 2000 NR) and the later is a Trekkers Information Management System card ($20) which you must get if you don't use an agency. They actually do keep track of people entering and exiting, which a good thing, should someone not come back on schedule they would be missed (eventually).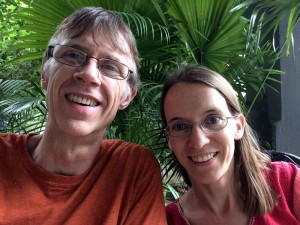 After a late lunch (Did I mention the food was wonderful?!) we walked about and explored Pokhara some more, but mainly took it easy. The next day we would have more time for that and shopping last minute supplies for the trek. (Note to self, remember your base layer pants next time…)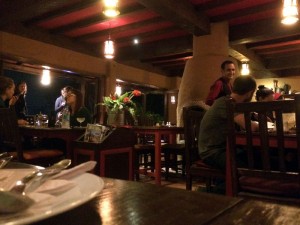 In the evening we had dinner at little "Italian" restaurant (they do their best, but I had to put that in quotes) that catered to tourists – still very inexpensive though. Finally it was time for a good night's sleep.