Wednesday, April 1, 2015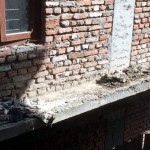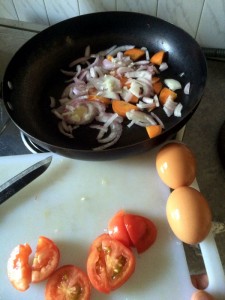 The first thing I learned is that Nepal is a loud place! I awoke at 5:45 am to the sounds of birds chirping loudly, dogs barking, and either doves outside on the balcony or a kid in the bathtub next door having a very good time. (Maybe it was waking up groggy after less than five hours of sleep, but it was a very odd sound.)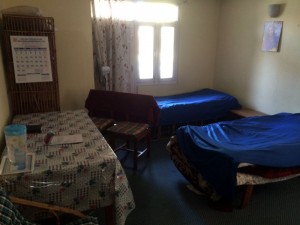 The room I had was a double on the back corner of Goshen House's second floor. After looking out the windows for a while I headed downstairs to make breakfast, where I met some of the other guests. In particular I met an older missionary couple, Daniel and Rosemary, and a doctor from England, named Sophia, who was also traveling to Tansen the next day. Daniel and Rosemary are from Australia and have been traveling to Nepal for years, teaching at conferences and ministering to the spiritual and physical needs of the Nepali people. They shared many stories, some heartbreaking, about places they had visited and people they had met. It was a blessing to talk with them and it helped me settle in and better understand Nepali life. After breakfast it was time to go to the airport to look for my wayward bag.
Driving back to the airport.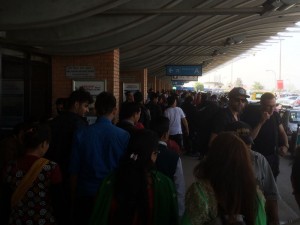 The taxi ride to the airport was fun, giving me a chance to see Kathmandu by daylight. I had been told that my bag would arrive on a 10:40 am flight, but after looking for 2 1/2 hours I was told that it would come at 1:00 pm. In between I was sent to multiple baggage belts multiple times, fought my way through the crowd to the baggage claims counter twice, and was generally confused most of the time. What a relief it was when I finally found my bag! All the while my patient taxi driver waited outside – it cost me almost double the 1000 NR that I was planning on. (NR is the Nepalese rupi, and it was worth about a penny at the time I was there.)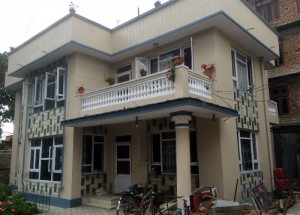 Upon returning from the airport, I regrouped at Goshen House, and then went out shopping on foot. The majority of my purchases were at Saleways, a department store, where I bought Nora towels, an electric kettle, a power strip, and school supplies. (Things not as easily found in Tansen.) Next I bought fruit, dinner, and egg rolls to go for the day-long trip on "The Buck" (TMH's shuttle bus) the next day.