Wednesday, April 8, 2015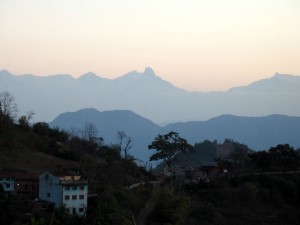 I woke up at 5:30 to birds singing – lots of birds, it was wonderful! It was just getting light outside as I looked out my bedroom window. To the east I could see it was another clear day and the Himalaya Mountains visible. So I went up to the school playground to take pictures and video. When I got back Nora said next time it was clear she'd go with me to Srinigar, a hilltop shrine which is up behind the hospital compound.
Himalayan Mountains and birds singing. (Those a not clouds, they are mountains!)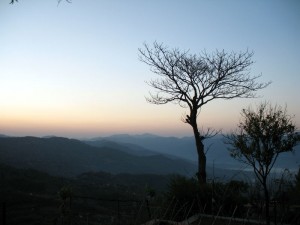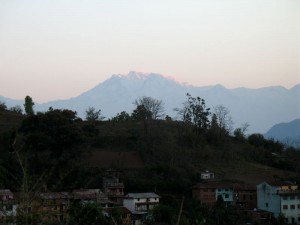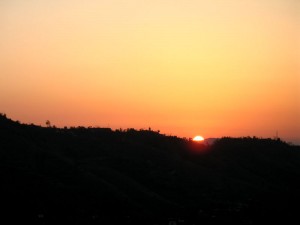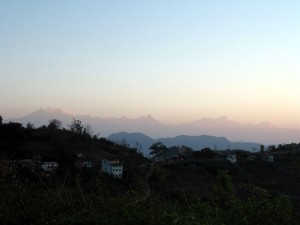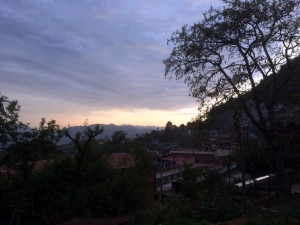 The rest of the day was consumed with work on the wireless antennae, trying to get the computers working, and trekking plans. In the evening we went to dinner a Jessie's, along Sophia the British doctor. After that we all went to bible study at Tim and Val's. Tim was the head of IT for the hospital and we had seen a lot of each other in the past couple of days… It was a pleasant, low-key fellowship time. We sang a bit and discussed scripture, had tea and snacks, and then walked home in the cool evening.