Friday, April 10, 2015
In the morning I did laundry in preparation for trekking. Laundry amounted to a washtub of water and some soap, then hanging everything outside on a line in the sun. It was kind of cool to do it so simply. Then I skyped with Adam a long time, and headed up to the school where I worked on the networking. On my way up I videoed the path that Nora would make multiple times a day. It took 4 minutes of brisk walking uphill to get there. I sped up the middle portion in the video clip below, but it gives some idea of what it was like to walk the various paths around the compound. I easily put in several miles a day while I was there.
The walk from Nora's house to the school.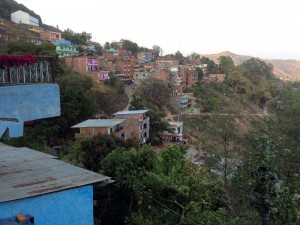 After lunch we went to the bazaar and got Nora's picture taken for the trekking permit, bought some things: souvenirs, a washtub, and a power supply for the network switch.
The power supply didn't cut it, though I was of course assured it would by the merchant – anything to make the sale – but they also assured me they would take it back if it didn't work. They are both kindly aggressive, and also honest business people. Then we hurried back to get her clothes from the tailor. I had quite a load to carry back! We also did a little site-seeing at the same time.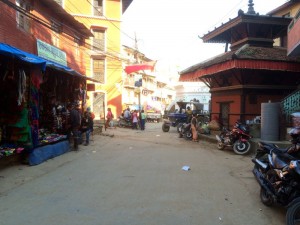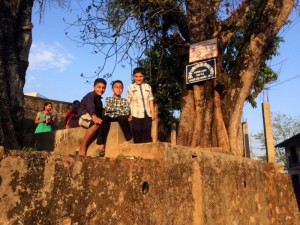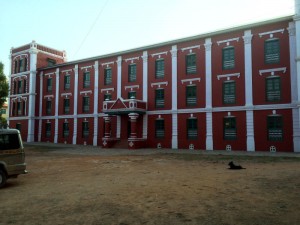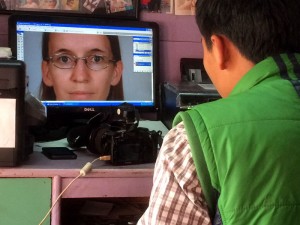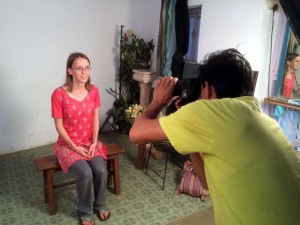 Getting Nora's photo was an interesting ordeal. We found a shop to do it, but when we went in we found that it was actually up on the second floor, and getting there was more of a ladder than a stairway and very narrow. There was a studio of sorts where the picture was taken. After that we sat and watched while the young Nepali man carefully photoshopped the image way more than we needed or expected. All this for a a couple dollars, and we got to listen to Hindi music while we waited… for better or worse. Ha!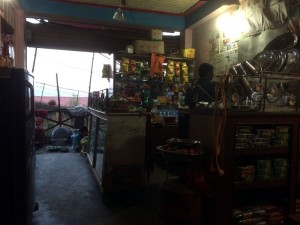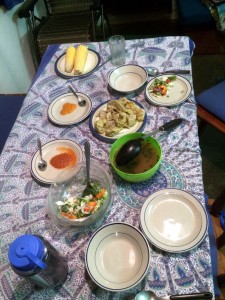 That night we picked up dinner across from the hospital at a little house-front shop/restaurant; buff mo mos! Mmmmmm! We sat in the back looking out the narrow opening where we could see the red hospital roof across the street. Meanwhile the owner cooked our mo mos on the stove that was behind the sales counter, while his family sat out on the porch preparing food, and I think, doing laundry. We combined the mo mos and soup with corn on the cob from the bazaar and salad made from fresh bought vegetables and had our $2 dinner! I should mention that corn there is not like the sweet corn here. It is very course and almost seems like it's really old, though it's not and tastes ok, but has less flavor. Regardless, it was a perfect Nepali setting, and the dinner was great!