Saturday, April 4, 2016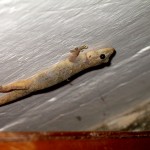 I was still waking up early in the morning, mostly because I went to bed so early and don't usually sleep more than 7 hours. I was still having headaches from the dust, but otherwise feeling pretty good during the days. When I was getting dressed I heard something behind the dresser. I used the flashlight on my phone and looked behind it and I found a lizard on the wall. He looked like a happy little fellow and I took his picture.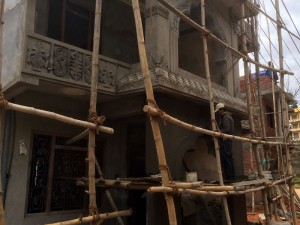 In Nepal, Saturday is the traditional day for Christians to meet for church. It's not an Adventist thing, it's just the way it is there. The other six days of the week are work days. On the way to church we passed by some homes being built. I was so impressed with the artistic facades of mortar work! It's all done free-hand, but it looks like it was done by a machine. Whatever they lack in structural materials they make up for in the beauty of their work. Notice the bamboo scaffolding, which I have seen as high as 10 floors!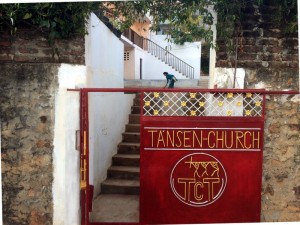 We went to the nearby Nepali church and it was good to be there, even though I understood almost none of it! Nora introduced me in Nepali, we sang songs, and then listened to a message. One thing that I noticed was that the offering was so joyous! What a special thing to see in a country that is so very poor. Often they sit on the ground inside the building, though this one had chairs. As in other Asian cultures, shoes are left at the door in a rack. After we were dismissed people grouped outside the door, putting on shoes and visiting. As I stood there a wild haired man came up and greeted me, then before I knew what was happening, he bent down and kissed my foot! I was a little surprised but somehow it just felt ok. On the way home Nora said he does that to guests often, and that she had tried to shield me from it, but I was glad it happened.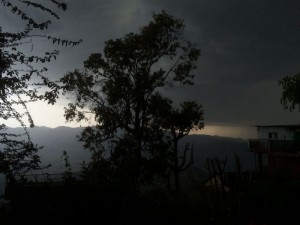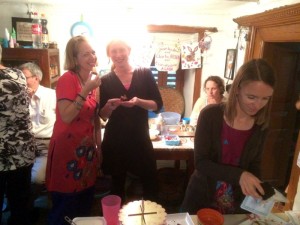 On the way home from church we bought sugar at a local shop and made scones for a lunch after church. It was a going away party for someone in the group. It began as an outdoors meal, but the threatening weather cause us to quickly move it inside. The weather can change there very quickly. So we all, about 30 or more people, crowded into a small house – more a Hobbit house, really, with low doorways and ceilings.  …and then it poured, hailed very hard, and we had a huge thunderstorm! It's was pretty cool.
After the lunch we watched a DVD with Jessie, a friend of Nora's, then later that night we watched a very cheesy action movie. How fitting for here, but it wasn't Bollywood this time – it was US made, so I had to own that. I don't remember the name but we decided that though we would never get those two hours back and that wasn't worth it, it was a fun way to end the day.